KOO is built in India, it is a swadeshi App for micro-blogging to share personal opinions. Koo users are free to express their thoughts in multi-languages like Kannada, Tamil, Telugu, English, and many other local languages. Koo users are limited to writing the thought within 350 words according to Koo.
A microblogging and social networking service Koo is based in Bengaluru, India. The app was launched in early 2020, it is valued at over $100 million dollars. The microblogging site was co-founded by entrepreneurs Aprameya Radhakrishna and Mayank Bidawatka. Its participation and the subsequent winning of the government's Atmanirbhar App Innovation Challenge.
How Craete An Account on Koo App
Here is the step-by-step guide to creating an account on the social media microblogging app Koo, this guide will help you set up the account on Koo in easy steps.
Step 1: Download and Install the Koo application from the store (iOS or Android), and open the application.
Step 2: Select your preferred language.
Step 3: Type the phone number to receive a verification code, Enter the verification code from the text message.
Step 4: Complete the verification process and move to the next screen.
Step 5: Tap on the profile account from the top left corner.
Step 6: Your homepage of the Koo account will open.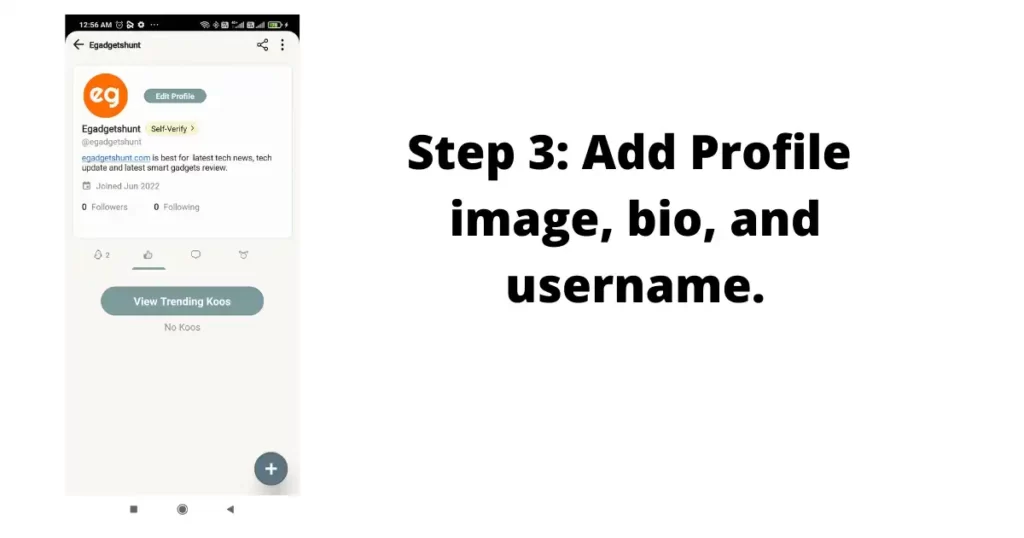 Step 7: Now You can add a profile image, bio, username, and more about the profile.
Step 8: Now you are ready to post your first Koo post.